We are a small swimming school for children aged 3 upwards, based on the Wirral, where we've built reputations for really caring about how children progress in swimming. Our small class sizes and in water teaching, means we can give every child the attention they deserve to become a confident swimmer.
Our swim school started in 2014, and we now have 3 venues in West Kirby, Pensby and Woodchurch. This means we can provide swimming lessons in smaller pools, with room for your child to progress, to swimming 25 metre lengths at Calday Grange swimming pool.
Our swimming lessons are adapted to each child to ensure progress to the best of their ability, while having fun. We believe that every child matters.
What people say
Customer testimonial – Clare Perry
My son loves coming to his swimming lessons here. He started a complete beginner and the progress he's made is unbelievable. All the swimming teachers are great with him. Love how they are in the pool next to him, showing and teaching him what to do. Wouldn't go anywhere else!
Customer testimonial – Hayley Don
Amazing staff who really helped my son enjoy the water and feel safe and confident with just armbands, something I struggled with. Cannot thank them enough xx
Customer testimonial – Mumsnet
Hayley is a wonderful and caring teacher who makes swimming fun! She taught my 4 year old who loves swimming and his weekly lessons.
Customer testimonial – Nicole Mitchell
My daughter has improved immensely during her time with Hayley's swimming. Her instructor Ellie is amazing with children.
Customer testimonial – Mumsnet
Would highly recommend to all. Highly professional in teaching methods but the most important thing to me is that Hayley makes swimming really fun to learn for the children. My daughter used to see swimming lessons as a chore but now loves them. Thank you!
---
Start your child swimming with us today!
---
Why we love swimming
Safety. Swimming is the only sport that can be potentially lifesaving.
Health and Fitness. Swimming lessons are a great way to promote an active and healthy lifestyle.
Social skills. Swimming lessons are a fantastic way to make new friends and build social confidence.
Motor skills. Regular swimming lessons assist the development of motor skills and coordination.
Life skills. Swimming is an important life skill that brings a lifetime of pleasure. Swimming is also the platform to many other water sports.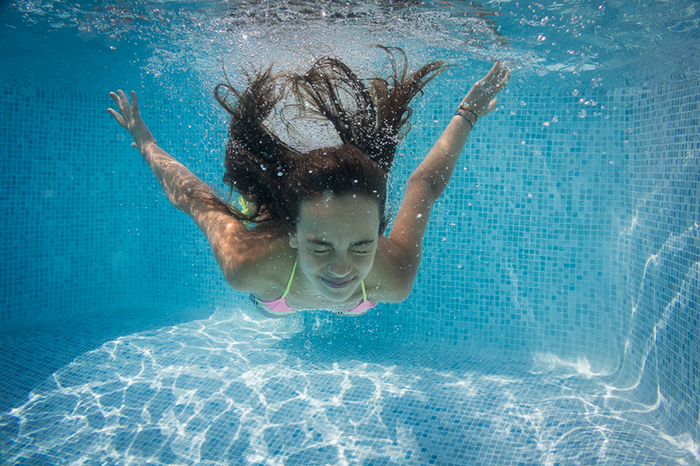 ---
Who we are
Hayley
Hi, I'm Hayley, owner of Hayley's Swimming School.
Having swum for Hoylake Swimming Club and City of Liverpool Swimming Club when I was younger, I have always been involved in swimming either doing it, coaching it or teaching it. I have taught swimming for over 30 years on the Wirral to all ages. I am qualified as a Swim England Level 2 Swimming Teacher and Coach, I have tutored the STA swim teacher qualification and I am a qualified primary school teacher. I pride myself on going the extra mile for the children who attend my swimming school and want to ensure you and your child get the most out of their swimming lessons.
Outside of the swim school, I swim mostly in open water, having completed a Solo English Channel in August 2019. My next challenge is swimming the length Lake Zurich and Lake Annecy in 2022.
André
Andre is one of our experienced teachers, who is involved with lots of the decisions in the background to improve your experience of our swimming school.
Andre holds an STA Award and Certificate in swimming, having taught swimming for over 10 years. In addition, Andre is a qualified secondary school teacher, holding a PGCE in secondary Science and a Level 2 Rowing Coach qualification.
Like Hayley, Andre is also an experienced open water swimmer, completing his solo channel swim in 2015, Lake Windermere 2 way, Lake Zurich amongst others.
Besides swimming, Andre is a civil servant modelling environmental risk from pesticides and biocides.
---
Let our teachers inspire your child